The JCW GP at the Nurburgring
When we first discussed the possibility of the John Cooper Works GP from MINI, I received a few comments from folks that said MINI would never take the prototype design to production; it was too wild, too cheesy, too Fast and Furious, and too unrealistic. I'd like to take this to say I was right; the over the top, incredibly outrageous and stunning design has come to fruition, and so has the performance. The GP is planned for production, and has showcased its power on the Nurburgring.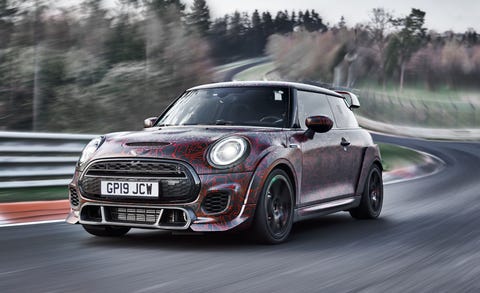 Just like the concept, the bodywork is wild, including large wheel wells and side spoilers, a massive rear spoiler, and aggressive front façade. Meanwhile, the centrally mounted dual-exhaust system looks perfect beneath the large rear bumper. Everything else is quite traditionally MINI, with the new Union Jack tail lamps, 5-spoke JCW wheels, and the signature headlamps with new LEDs.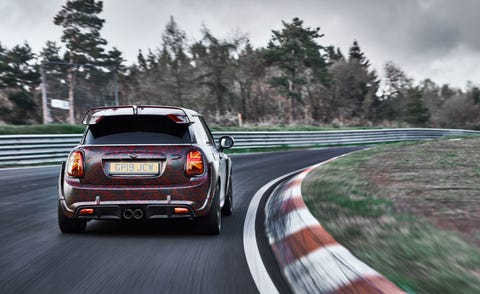 But that's not the point of this vehicle; the real point is the performance, and how fast did the JCW GP make it around the Nurburgring. With over 300 horsepower, just like the JCW Clubman and Countryman coming this August, the MINI JCW GP made it around the track in under 8 minutes. We're still waiting on full specs though from MINI, but we can expect 3000 of these units to be made, and are hoping to see one here in Wichita. Meanwhile, make sure to check out the video below to see the JCW GP in action!