The Experience of Owning a MINI
Driving a MINI is what we like to think of a lifestyle decision, not just a decision on how to get from A to B. There's just something special about driving a MINI, from the character of the car, to the community built around the brand. But the best part still comes down to the drive of the vehicle, something so exhilarating, so tantalizing, that that your only comparison is the feeling of driving a go-kart as a kid.
One of the first things to notice on new MINIs, when it comes to character, are all the standout little things: one of my personal favorites is that, when hopping into your vehicle, checking the LED underneath your speedometer will show you a MINI winking at you, letting you know that your car is excited to see you. Meanwhile, on the 2019 models that have recently been released, the rear brake lamps form the individual halves to the Union Jack. Finally, a decently hidden easter egg on modern MINIs (if you have the right package) is the inclusion of Disco Mode; hold down your interior LED switch for long enough, and instead of a singular color, your interior will rotate through the RGB spectrum.
Then there's the community built around owning a MINI. One of the first things you'll notice is that everyone else driving a MINI just has to wave at you; if there was handbook for owning a MINI, it'd be rule number 1. MINI drivers also love to go to events, such as the MINI Challenge we're hosting later this month! With food and fun driving, it's not an event to be missed out on! Or the biggest event that MINI helps to host, and MINI enthusiasts across the nation partake in, MINI Takes the States: With two starting points on either side of the US, thousands of MINI owners gather on the longest road trip ever, to gather in a central location!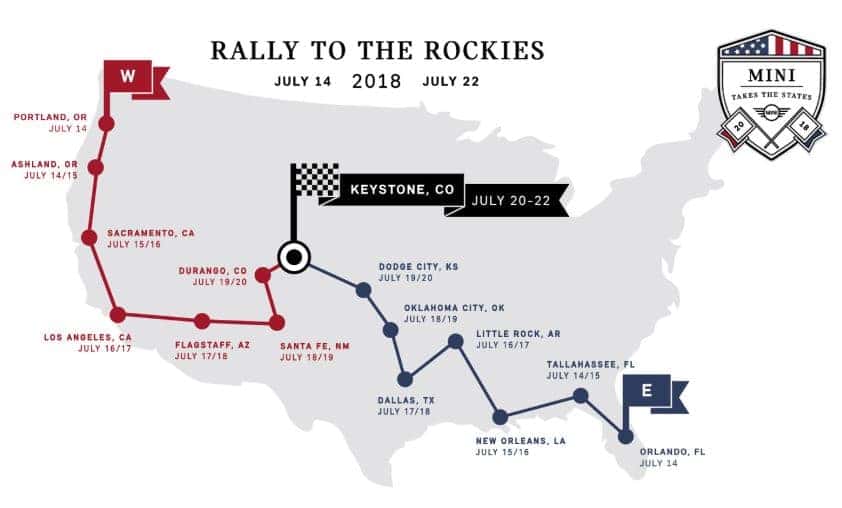 But of course, the biggest thrill when owning and driving a MINI comes down to that driving part. The exhilaration of the acceleration of a vehicle so small and so nimble is inescapable. After driving a JCW MINI, or even the base, every other car feels so much larger and less than satisfactory. But the sensation of driving a MINI and the response it gives you a vehicle can't be found anywhere else. From the 2-Door Cooper to the full sized Countryman, and everything in-between, there is nothing like owning a MINI.