MINI Cooper Oxford Edition – College Graduate Programs
Students face many challenges when it comes to college: no longer having their schedules set for them, but instead having to manager their own time. Balancing school, work, personal life, and any other responsibilities they pick up. Generally just trying to transition from being a kid to an adult, which can be quite the arduous process. Even more so when you think, reliable transportation can be a challenge, but is needed when trying to make it from class to work in thirty minutes, or vice versa. But MINI has the answer for students everywhere.
The MINI Cooper Oxford Edition, available in 2 Door or 4 Door variants, comes as a blessing to students who typically only receive a $500 student discount for a new car, leaving them $30,000 or more in the hole. Instead, the Oxford Edition starts at $19,750 for the Hardtop 2 Door which comes out to $2,150 off the base MSRP (it's also the same amount off for the 4 Door Hardtop, priced at $20,750). That is quite the sizable discount for being in college or just graduated, but it doesn't stop there; the Oxford Edition trim means that not only is the vehicles $2,150 off the base MSRP, but the Oxford Edition has the rough equivalent of $6,900 in equipment included at no extra cost.
(Click image below to make larger)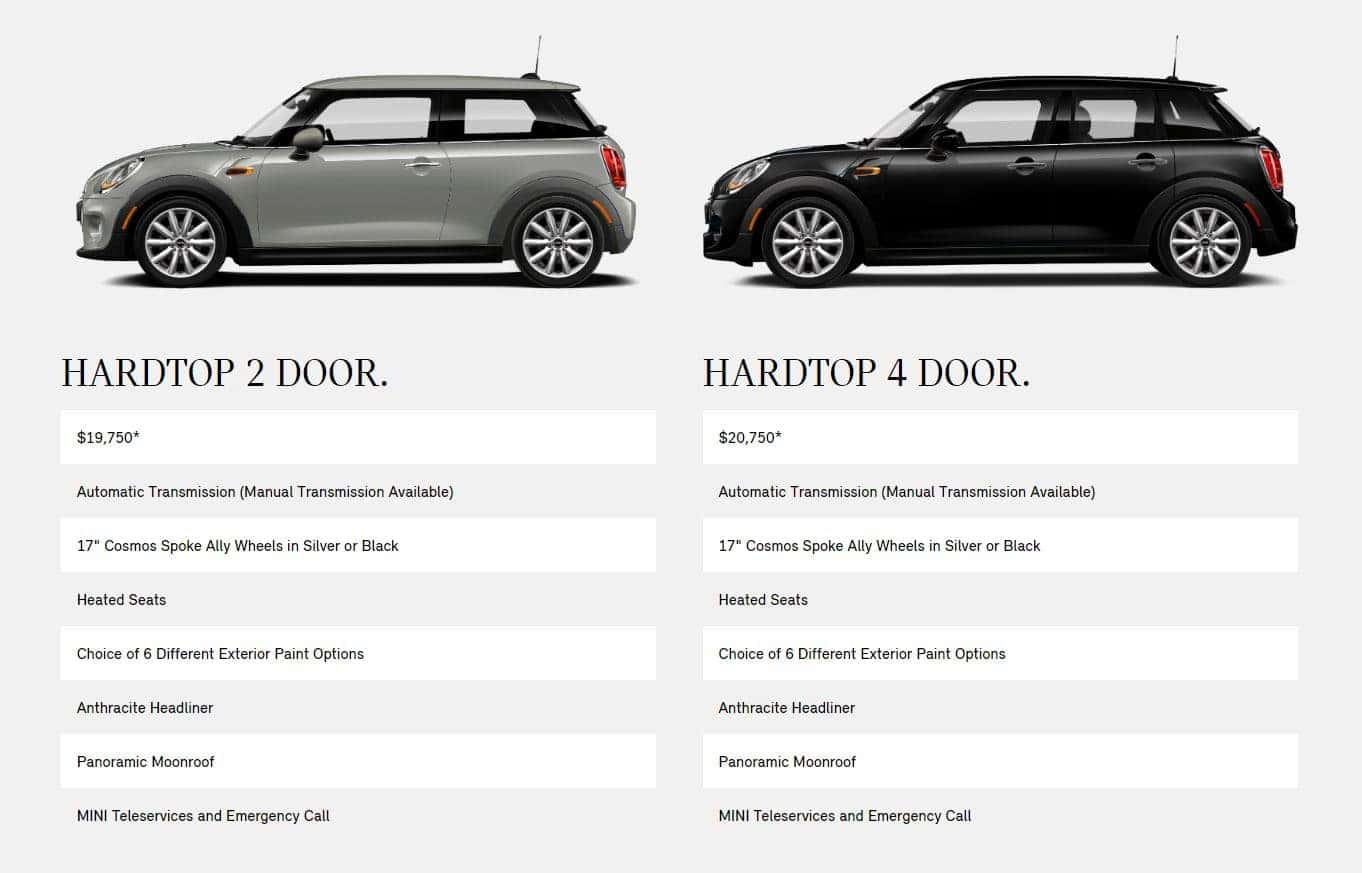 This packaging includes quite the variety of comforts, such as the 6.5-inch touchscreen infotainment center for full control of radio, navigation, and more, or the parking sensors that are a must (both for the actual driver and for insurance prices). Also included are heated seats, a panoramic moon roof, and special 17-inch wheels for darting around town on. Beyond that, a rear view camera and leatherette upholstery, plus Bluetooth, round out the packaging options included on the Oxford Edition, making for quite the sweet college (or after-college) vehicle.
(Click image below to make larger)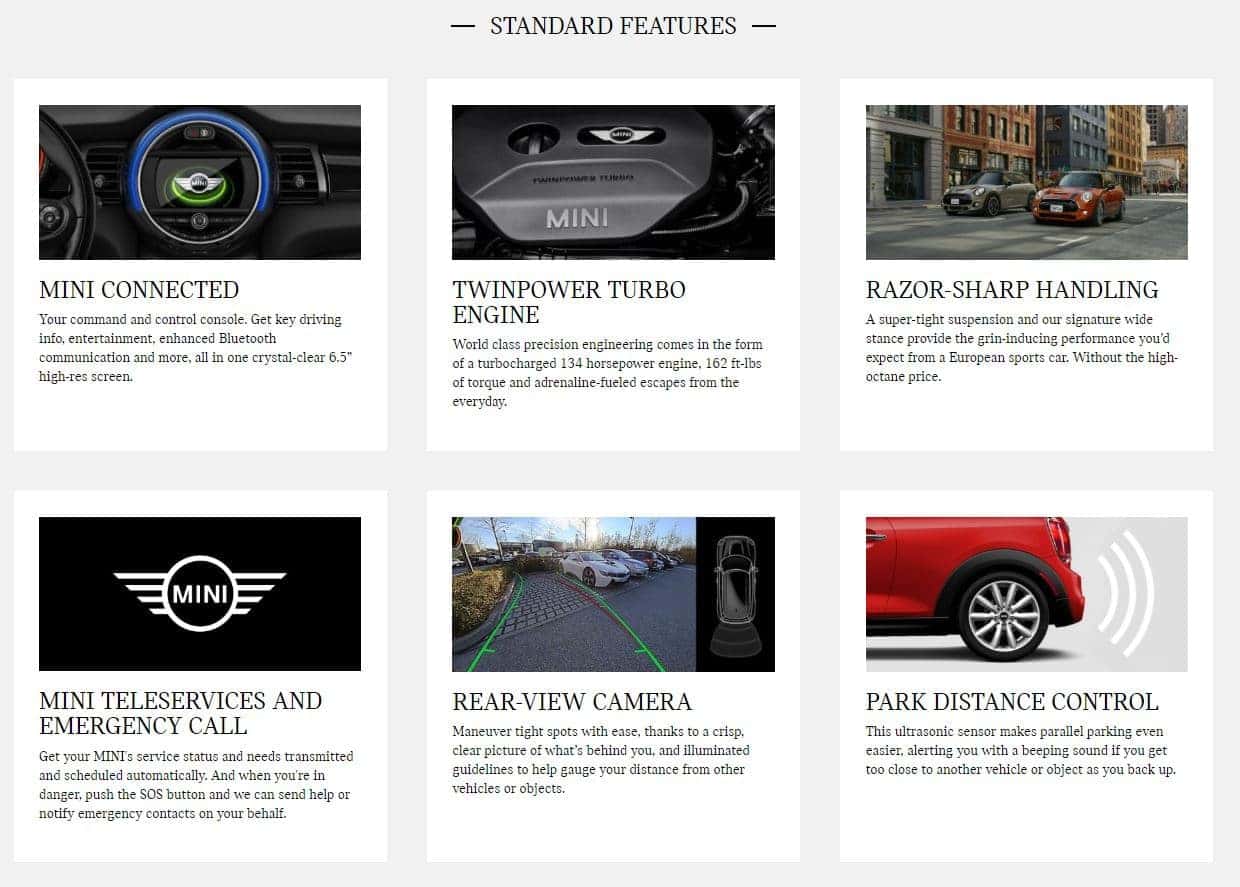 Even better, the smaller engine and vehicle size means that the MINI Cooper Oxford Edition is still one of the most fun vehicles to drive, with 134-horsepower pumped out by the three-cylinder, turbocharged engine. Yet, no matter how fun the Oxford Edition is, it still manages to get up to 38 MPG on the highway, ensuring both a fun and economical purchase. And that style of purchase is exactly what any college student could really use, whether purchasing by themselves, as a gift from their parents, or whatever the situation. All that's needed is proof of enrollment or graduation from the past year!