300 Potential Horsepower in 2020 JCW Clubman & Countryman!
I have a shocking revelation for those who know me; although an avid fan of the MINI brand and my beautiful 2016 Clubman S, I'll be trading her in this summer for a new vehicle. I've always been passionate about the MINI brand, from their unique and endearing design, to the performance and utility that surprised anyone who saw my Clubman on the road. However, a new car has caught my eye, and it may come as even more of a shocker than the trade-in…
This summer, MINI is expected to launch the 2020 MINI Countryman and MINI Clubman JCW vehicles, utilizing a completely different engine from the previous 228-horsepower four cylinder, and the Clubman version just has to be mine. The expected engine to be installed on both Clubman and Countryman JCW variants is the same engine utilized in the BMW X2 M35i, which utilizes a 2.0-liter, turbocharged four cylinder system that puts out 302 horsepower!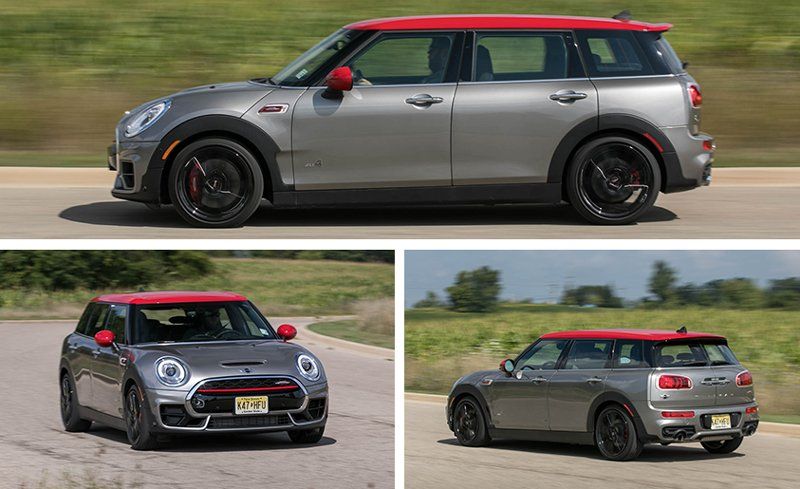 Based in a four-wheel drive system that utilizes an 8-speed automatic gearbox to send the power to the wheels, other rumors are stating that MINI will add a Torsen limited-slip differential to the front of the vehicle, ensuring all 302 horsepower is driven as effectively as possible from the tires to the road. Previous years have seen fantastic engineering, but the engine utilized in the larger JCW Countryman and Clubman was the same engine used in the JCW MINI Cooper, meaning the power to weight ratio was definitely not as efficient; that meant the JCW Clubman 0-60 MPH was 6.0 seconds, with the JCW Countryman at 6.2 seconds.
With all these refinements, and over an extra 70 horsepower, expect the JCW Clubman and Countryman to reach 0-60 in closer to somewhere between 4 and 4.5 seconds. I can already tell you that my Clubman S feels fantastic with about 190 horsepower, so I'm ecstatic to try the new JCW Clubman and eventually own one. Keep your eyes peeled for their release and arrival this summer at MINI of Wichita, and check out the video below for the 17′-19′ Clubman JCW, and an Australian accent.